PIZZOFERRATO ENTERPRISES
"WEEBEE WEBBING"
Providing Top Quality, Authentic Canvas Reproductions to the Military Hobbyist since 1981.
ASSOCIATE MEMBER

# 7233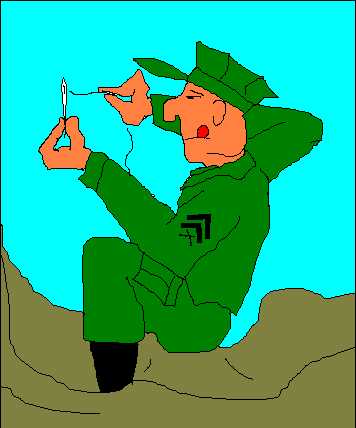 This website is owned by WEEBEE WEBBING. This website was created using AOLPress, and was authored by William R. Benson under contract with WEEBEE WEBBING.
Website design copyright 2000, Pizzoferrato Enterprises. All Rights Reserved.
All images are the property of their respective owners and used by permission. Some vehicle images courtesy of Olive-Drab.