Ordering and Contact Information
We are happy to accept the following credit cards: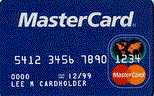 as well as your Personal Check or Money Order made out to:
PIZZOFERRATO ENTERPRISES.
Please include your Name, Daytime Phone Number and Street Address for UPS Shipping, along with a list of requested items and the Model and Year of the Vehicle the items will be used on.
To place an order online, email your requested items list as above along with your Name, Street Address and Phone Number. Please list Vehicle Model, Item Descriptions and Prices ALONG with SHIPPING CHARGES as stated below (excess shipping charges will be reversed). We do not recommend transmitting your Credit Card info via email. We use PayPal services for Secure Online Credit Card Payments. To make a Secure Internet Payment of your Total Charges, Click the PayPal Link below. In the PayPal Item Description Box type the words "EMAIL ORDER" along with the date. In the Price Box type your Total Order Amount including Shipping Charges.You can also email us with your requests, and a valid shipping address, and request that we send a Paypal Invoice that you can pay directly.
What is PayPal? Click Here to Learn More.
Most of our products are "Made to Order". Production is scheduled in the order received. Normal Lead Time is 4-8 Weeks; please consider this in your Restoration Schedule and allow ample time when ordering. Please include adequate Shipping Amount as follows: The Greater amount of $8.50 Minimum Shipping Amount or 10% for Shipping, Handling and Insurance (For Addresses East of the Mississippi);The Greater Amount of $8.50 Minimum Shipping Amount or 15% for Addresses West of the Mississippi. Minimum Shipping on small orders is $8.50 (US orders only), foreign orders will be advised as to shipping costs. We do not charge to your card until the order is shipped, and we do not ship until your check clears.Prices listed for Seats, Tops,Covers, etc. are for Olive Drab #7 Cotton Duck (Canvas) Construction. Mil-Spec Vinyl construction in OD or 383 Green is also available at a 25% additional charge. Due to time constraints in pattern development, we normally do not accept Custom Orders. Interesting Custom Projects will be considered on an individual basis. Although we do not accept repair work, we will furnish materials to help you execute your repairs locally.
Sorry, no CODs.
Our address is:
PIZZOFERRATO ENTERPRISES
341 Township Road 286
Richmond Ohio 43944
CALL TOLL FREE:
1-888-ODCLOTH
(1-888-632-5684)
(740-765-5357
OR
E-mail us at